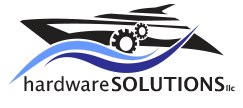 Special Projects
Hardware Solutions offers its knowledge and reputation to complete the projects, from the manufacturing to the repairing of metal and/or plastic pieces, to the complete detailing of the yacht. We are continuously looking for and developing techniques to fulfill our customer's needs and requirements.
Adhesive Sealer Applications
Hardware Solutions understands Sealer Applications require the knowledge of each stage of the process, that is why we offer our numerous years of experience in addition to our unique techniques in the application of a variety of high quality sealants.
Design and Manufacturing
We offer satisfaction guaranteed service to all yacht restoration, design and manufacturing needs, using the highest quality materials and design programs for every yacht.
General Repair
Hardware Solutions enlists a specialized team that evaluates each condition individually to address and offer solutions that will be based on the root cause of the problem.
Metal Polishing and Restoration
Hardware Solutions specializes in the restoration of decorative metals by restoring the polish, both on the interior and exterior of yachts. This process results in the beautification of the most admired areas of the yacht's structure and design. We offer polishing, restoration and chroming of these metals, utilizing only the newest tools and products to create that "from the factory look" finish that individuals admire on yachts.
YACHT RESTORATION SPECIALIST